St. Kitts Island Guide
- detailed information on St.Kitts
- information on apartments for rent, houses for rent and for sale, and real estate investment opportunities.
This is a non-commercial web page, maintained by a private owner of residential real estate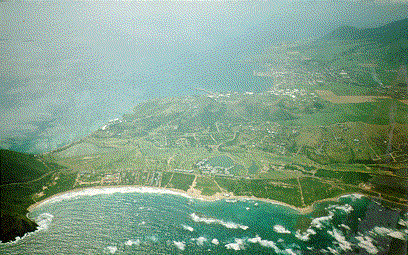 The information is divided in two main parts:



Information on Apartments for rent and houses for rent or for sale. Includes apartment rental guide for apartment search.

Golfview Estates is a recently constructed development located right in the middle of St.Kitts' champion golf course in Frigate Bay, within walking distance from beaches on the Atlantic and Caribbean side, and few miles from airport, town, and Ross University School of Veterinary Medicine. We offer apartments for rent and houses for rent or for sale, and opportunities for real estate investment or offshore investing.

2. Information on our island:
included is a comprehensive guide on St Kitts, including history, maps, pictures, activities, newsroom, and Ross University School of Veterinary Medicine. Please click on the following links to read more:
On our island
- For an introduction to our island including images go to the following link St.Kitts : our island
- Some regional and local maps can be found here: Maps
- For a detailed description of some of our interesting attractions click on points of interest
- For information on the history of St.Kitts go to the following link History of St.Kitts.
- St. Kitts in numbers: informative statistical data of the island
- Our people: island residents come from a variety of cultures, resulting in an exciting mix of old and new: People
- Once a year St. Kitts hosts the International Music Festival. For further information go to: Music Festival
Activities on St. Kitts
- What to do on St.Kitts: The following page contains detailed information on sports, fun, and activities available on St. Kitts, including golf, fishing, diving, etc.. Click on Activities on St.Kitts
Travel information
Visitors and vacationers may be interested in the following information:
- A listing and rating (prices, quality) of some of our restaurants
- Accomodations on our island: listing and rating of several hotels in different price categories
- Information for travellers first coming to St. Kitts: Travel Information
Miscellaneous
- St. Kitts is blessed with beautiful weather all year around. To view today's satellite and web cam images of the region, and to read the current regional weather forecast, click on this very popular page: St. Kitts Weather Page
- What blizzards and winter storms are in the north, are hurricanes in the tropics. On the following page you can find detailed information on hurricane development, statistics, reports on previous storms, information on what to do to prepare oneself, and links to hurricane forecast and warning services: St. Kitts Hurricane Page
- St. Kitts' vulcano has been extinct for thousands of years. However, one of the neighboring islands hasn't been that lucky. Click on the following link for information and images of the Montserrat vulcano eruption
- St. Kitts is the home of Ross University School of Veterinary Medicine, an internationally renowned educational facility which has become one of the main economic factors on the island. For further information click on Ross University School of Veterinary Medicine
- The following page lists links to other web sites and web pages on St. Kitts, including the government's main page, local, and regional news: links to further information
- Home to a new luxury resort: A new Marriott luxury resort is scheduled to open in Frigate Bay in 2003. For further information go to the following link: "Opening of luxury resort"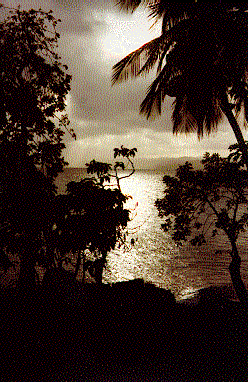 Currently for rent or for sale :




For current listings of houses for rent or for sale go to the following link: "apartments for rent".




Dr. Jorg Bucheler, Golfview estates # 29 A,

Frigate Bay, St. Kitts, West Indies

e-mail contact: Dr. Bucheler




| St. Kitts | statistics | history | points of interest | culture | hotels | restaurants | activities | golf | diving | fishing | hiking and nature | Ross University | maps | travel tips | weather report | hurricanes | music festival | Montserrat vulcano | Marriott Hotel | apartments | real estate| Investors | main page | links |